Central Coast Dentistry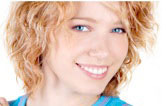 You know you can only expect the best when you seek treatment by:
Dentists who are trained specialists
Dentists who are University Professors at USC
Dentists who are recommended by other dentists
Dentists who have published over 100 scientific articles
Dentists who lecture internationally on advancements in esthetic, cosmetic and implant dentistry
We will meet and even exceed your expectations when you visit us at the Center for Prosthetic Dentistry in Santa Maria, serving Santa Barbara, San Luis Obispo and the Central Coast.

Want to have Brighter Whiter Teeth?
Want to replace your missing teeth with Dental Implants?
Want to replace old decayed fillings with Cosmetic Crowns or Veneers?
Yearning for a Smile Makeover?
In need for a Full Mouth Rehabilitation?
The
Prosthodontists
at the Center for Prosthetic Dentistry are specialists in creating beautiful smiles, using proven techniques such as
Porcelain Veneers
, Bonding,
Teeth Whitening
,
Ceramic Crowns and Bridges
,
Dental implants
, Cosmetic Dentures and Partial Dentures.

The dentists at the Center for Prosthetic Dentistry are "Prosthodontists", and Prosthodontics is a recognized specialty, and is the only specialty that is involved with esthetic and cosmetic dental restorations, and implant restorations.
If you are seeking cosmetic, implant or reconstructive dental work, you should understand that "Cosmetic Dentist", "Implantologist", "Implant specialist", are not genuine specialties recognized by the American Dental Association.
As ADA recognized specialists, Prosthodontists are qualified to offer services in state-of-the-art procedures and techniques, such as:
Complex care management involving multiple specialists
Complete and removable partial dentures
Replacing lost teeth
TMD (TMJ) - jaw joint problems
Traumatic Dental injuries
Snoring and sleep disorders
Full Mouth Rehabilitations
Veneers Central Coast | Cosmetic Dentists Central Coast | Dental Implants Central Coast | Implant Dentist Central Coast | Implant Dentistry Central Coast | Dental Veneers Central Coast