Cosmetic Dentistry Services
Look and Feel Great with Cosmetic Dentistry Services from the Center for Prosthetic Dentistry in Santa Maria. Not everyone is born with a beautiful smile, but thanks to cosmetic dentistry, even our patients with misshapen, discolored, worn, cracked, or chipped teeth can have the sparkling, straight smile they've always dreamed of. Since 74% of Americans believe that an unattractive smile can hurt your career success, we believe it is important to help people in their everyday lives by giving them beautiful smiles. By focusing on the entire smile and not just a few teeth, the Prosthodontists at the Center for Prosthetic Dentistry are always sure to give their guests the most natural-looking smile, while conserving tooth structure and maximizing longevity of your teeth. More importantly, each guest is excited about the results. We use the following techniques of cosmetic dentistry: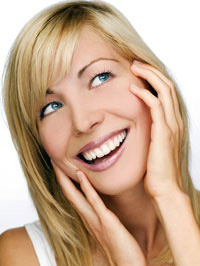 Whether you're looking to brighten your smile, replace old, decayed metal fillings, makeover your smile with veneers or crowns, or in need of a full mouth rehabilitation, the prosthodontists at the Center for Prosthetic Dentistry have the aesthetic dentistry skills which will help you achieve your smile goals! These techniques are used in all of our cosmetic procedures from simple restorations of decayed and outdated metal fillings, to complete smile makeovers. Our In-House dental Laboratory is equipped with the latest equipment such as a CAD-CAM system, and its main focus is on high-quality, natural-looking cosmetic dental materials such as veneers, crowns, bridges and implant restorations. Call our office today to find out how cosmetic dentistry can benefit your smile and give you the confidence you deserve.
Cosmetic Dentist Central Coast | Cosmetic Dentists Central Coast