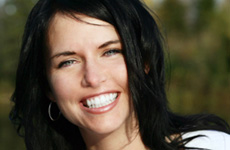 Need an appointment?
Call Now
(805) 928-0340
Or click the button below

Central Coast Smile Dentistry Krikor Derbabian, DDS

Easy financing
we offer dental services
and easy financial arrangments

What is our specialty?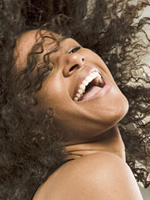 Whether you are a new patient or have been with us for a while, you may not completely understand what aProsthodontist is. We hope this information will help you realize the value of treatment by a dental specialist. Prosthodontists are experts in the restoration and replacement of teeth - they make smiles look beautiful and function the way they should. Prosthodontics is both an art and a science. Many like to think of Prosthodontists as the "quarterback" of a dental team. They regularly lead teams of general dentists, specialists and other health professionals to develop solutions to your dental needs and to help restore natural teeth and create natural looking substitutes or prosthetic teeth. After completing four years of dental school, Prosthodontists receive an extra three years of specialized training in an American Dental Association (ADA) accredited graduate program. Prosthodontics is one of the nine dental specialties recognized by the ADA. Less than 2% of all dentists are prosthodontists. At the Center for Prosthetic Dentistry , the dentists are members of the American College of Prosthodontists (A.C.P.).

Prosthodontists provide the highest level of dental care, creating generations of beautiful, healthy smiles.
"As Prosthodontists, we take great care and pride in providing our patients with esthetically attractive, healthy and natural-looking smiles, while providing the comfort and function that they really deserve."

Did you know that some dentists perform reconstructive dental work after just a weekend course on a procedure? That may be okay, but you should know Prosthodontists receive an extra three years of intense, formal training beyond regular dental school. If you are seeking cosmetic or reconstructive dental work, you should do research before making a decision in order to ensure proper care. As ADA recognized specialists, Prosthodontists are qualified to offer service in state-of-the-art procedures and techniques, such as:
Complex care management involving multiple specialists
Complete and removable partial dentures
TMD (TMJ) - jaw joint problems
Traumatic injuries
Snoring and sleep disorders