Patient Testimonials
"You guys are the best...A BIG 10"
- E.Z.

"Your office sets the bar high. It is an outstanding example of the service and attention to quality that every professional office should seek to provide their clients."
- C.C.

"Great staff, very warm and pleasant."
- B.B.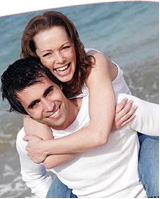 "I was almost taken aback when I was greeted by the receptionist by name; it was such a nice change! And taking so much time with Dr. D. in his office rather than the exam chair -- where I felt less vulnerable personally, and respected as a person not just a patient -- was a FIRST. 5 Star treatment."
- L.C.W.

"It was nice to see so many smiling faces, and caring people."
- J.B.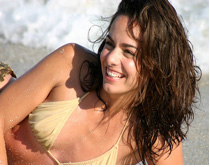 "The office personnel are smart, competent and extremely pleasant. When you go in, Marci greets you as if you made her day - she is like a ray of sunshine. Evelyn is competent, efficient and pleasant. But most importantly, you walk into the clinic, have your procedure done, and walk out as if nothing happened. It is the best dental practice I have ever known."
- A.P.

"I always enjoy visiting your dental office."
- J.K.

"Very nice atmosphere, wonderfully helpful staff and a comfortable, relaxing experience. Anyone needed your services and we will be sure to recommend your office."
- F.H.

"I feel very comfortable with everybody in this office. Donít change anything; just keep up the good work."
- M.A.

"This was without a doubt the most pain free shot I have ever been administered by a dentist. Thank you."
- V.K.

"My experiences at this dental practice have always been positive and I always feel that I leave my appointments feeling respected by the dental staff."
- J.N.

"You cannot improve on PERFECTION!"
- A.P.

"Your staff is phenomenal....friendly, professional and always helpful....the doctors are fabulous and I have already recommended people to you."
- G.A.